Get comfy and stay with us!
Affordable Palmerston North Accommodation
WELCOME TO ALPHA MOTOR INN
A 3-STAR MOTEL WITH A 5-STAR ATTITUDE
Palmerston North Accommodation
31 Victoria Avenue, Palmerston North
Welcome to Palmerston North Accommodation – Alpha Motor Inn.  A Palmerston North motel where you'll find superb customer service, attentive hosts and exceptionally clean and comfortable rooms.
We have plenty of parking available so feel free to leave your car at the motel and enjoy an easy 10-minute walk to the vibrant Palmerston North CBD where you'll find quality restaurants and bars, The Plaza shopping mall, Te Manawa Museum and Art Gallery and The Regent Theatre.
It's a five-minute walk to Countdown, New World, the banks and a five-minute drive to the Arena Manawatu and the airport. We are a perfect stop between Auckland and Christchurch.
Our units are serviced daily. There are lovely crisp, fresh sheets on all the beds. All our units have tea and coffee making facilities, some have fully equipped kitchens (Tui and Fantail family units) and some have kitchenettes (Weka). We have a communal deep freeze for your use.
Please browse through our accommodation options of Weka, Tui and Fantail 1 or Faintail 2 Family units, and choose the one that feels right for you. We have units suitable for individual and business travellers, families and groups. Whoever you are, whatever your needs, we will find a unit to suit you.
You are most welcome to contact us if you need help choosing an accommodation unit at our Palmerston North motel, or if there's anything else we can do for you. We're here to help you.
See you soon!
Your hosts: Farnie and Brenda
Weka Studio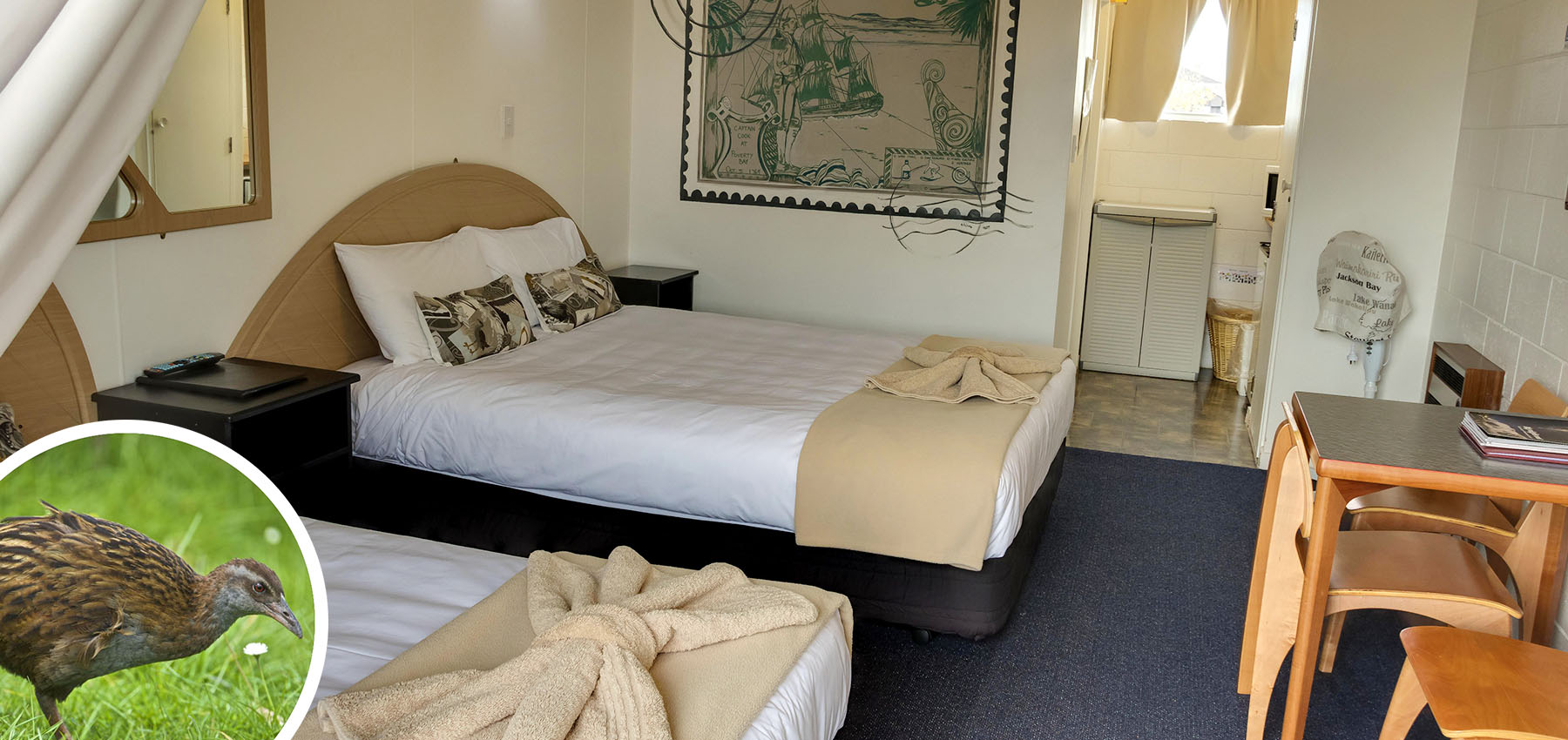 One Queen and One single bed. Sleeps up to 3 people. Kitchenette facilities – includes kettle, microwave and toaster.
Tui Studio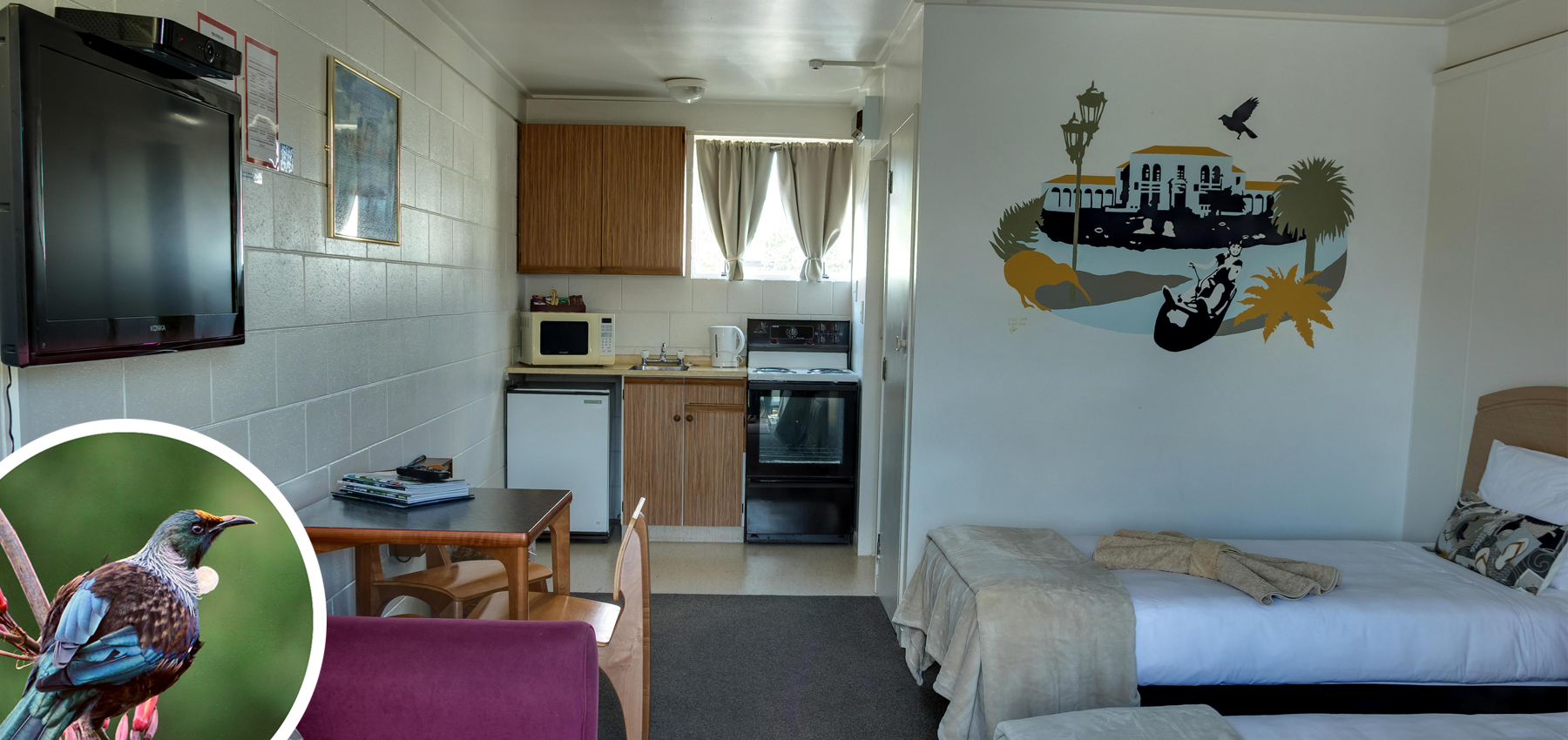 One Queen and One single bed. Sleeps up to 3 people. Full cooking facilities. This unit is well suited for everybody.
Fantail Family 1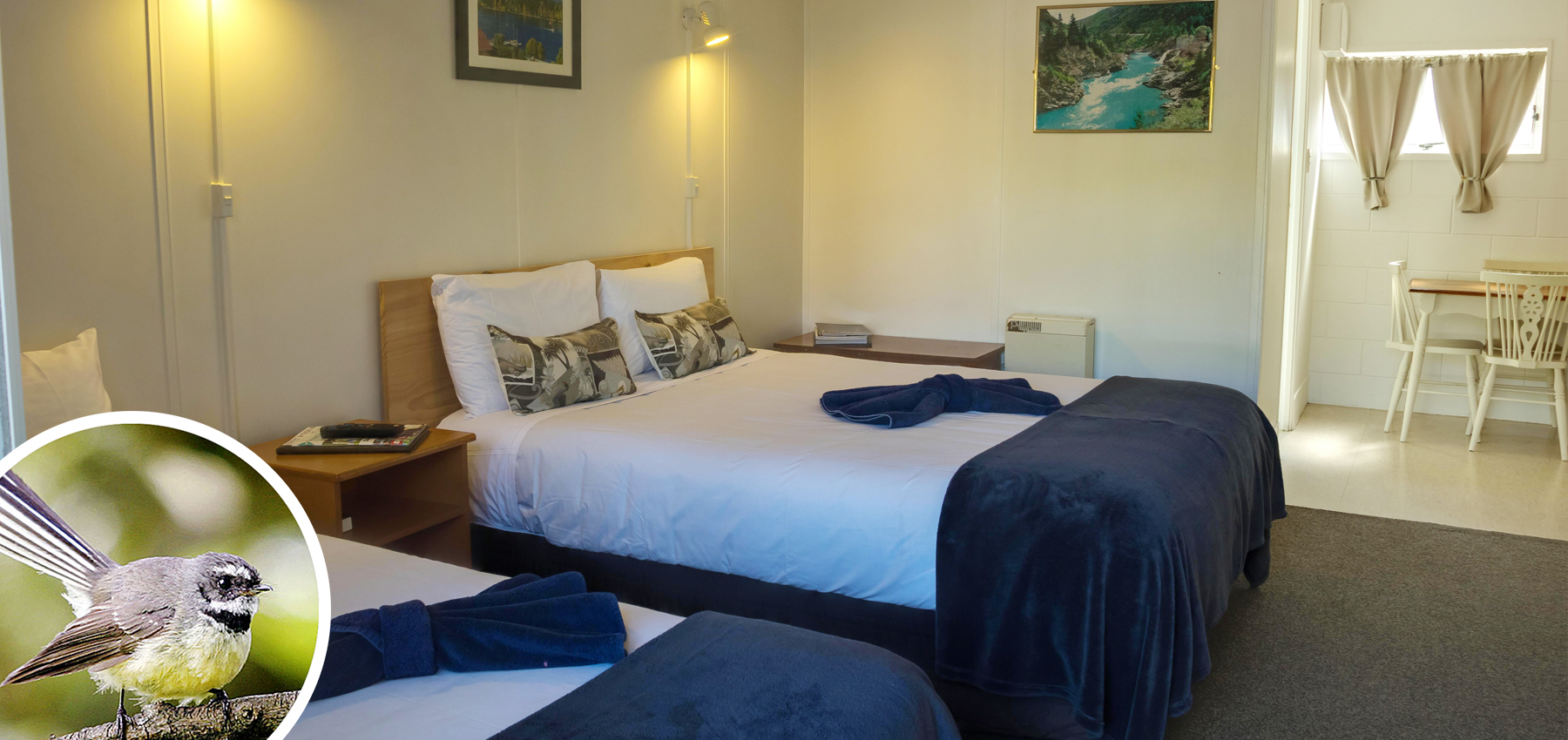 One Queen and 4 single beds. Full kitchen with cooking facilities. Perfect for large groups.
Fantail Family 2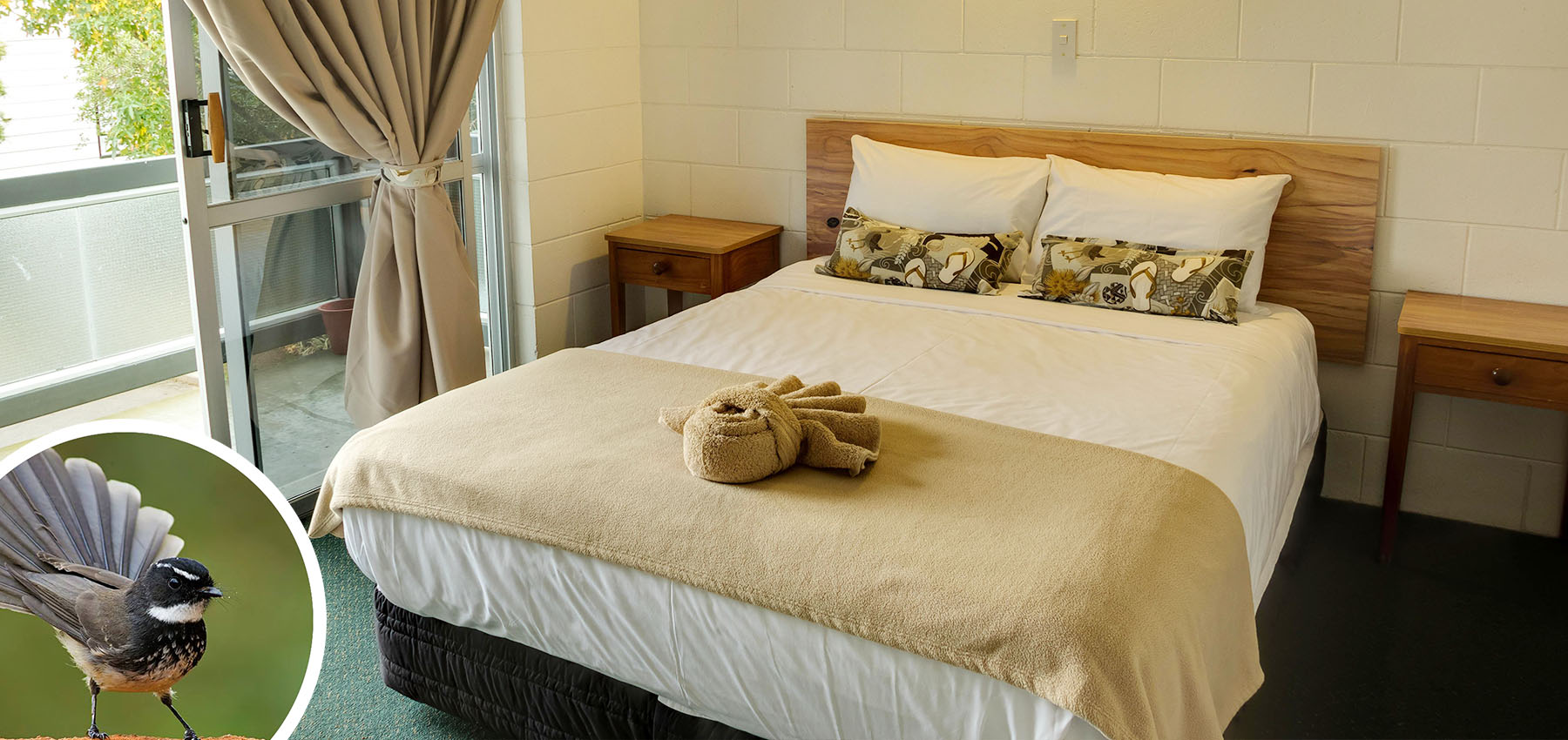 One Queen and 5 single beds. Sleeps up to 7 people. Fully equipped kitchen with oven. Perfect for large groups.
Things to do while you stay with us