In a Tui studio you will find 1 queen-sized bed and 1 single bed, both fully made up with crisp, clean sheets and an electric blanket. In the cupboard there is hanging space, a hair dryer, an iron and ironing board. The unit has a Smart TV, table and chairs and a heater.
The Tui bathroom has a shower (some units have a shower over a bath) and includes towels and toiletries.
For our self-catering guests, the Tui studio includes a kitchen with cooking facilities, a toaster, kettle, microwave, refrigerator, crockery and cutlery. Please enjoy a complimentary cup of tea or plunger coffee when you stay in one of our Tui studios.
Whether you're on holiday or on business, we can guarantee you'll have a comfortable night's rest in one of our Tui studios.
Comfortable beds, lovely fresh sheets and enough space to spread out and relax. Whether you're an excited holiday maker or a weary traveller, Alpha Motor Inn is a great retreat at the end of a long and busy day.
Sleeps up to 3 people. Cooking facilities. This unit is well suited for everybody!
Our Tui studios are, as the name suggests, more elegant than the Weka units.
Did you know?
Tui can be found throughout New Zealand… in forests, towns and on off-shore islands. They have a distinctive white tuft under their throat, contrasting dramatically with the metallic blue-green sheen to their underlying black colour. Their song is a beautiful and distinctive melody, combining bell-like notes with clicks and chortles.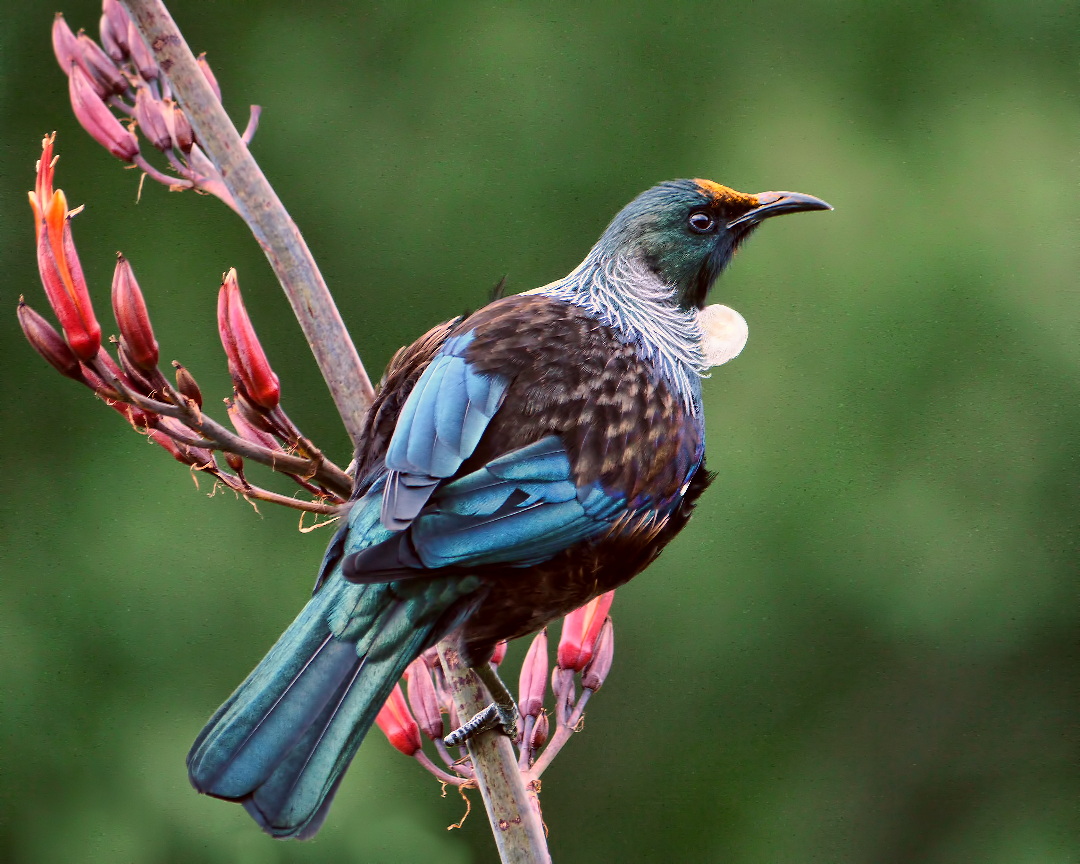 What is included in our
Tui Studios
Stopped there for the Superstocks February 2020, Brenda & Farnie were wonderfull hosts, the motel is right near the city centre (perfect location) but just out enough to avoid all the city hustle and bustle.Robertson Speedway is about a 20min walk away for all you speedway fans
Your hosts will guide u throughout your stay with any questions you may have and the staff are very friendly and helpful. The rooms are very clean and large with a pretty good shower 🙂 There is a wonderfull coffeeshop/cafe right next door to eat at and will give you a discount if you last your room key.You can also feel safe with 24hr security, if you are in Palmerston North and are looking for a place to stay certainly give this place a go, I am going back to Palmerston North next year and have rebooked.
The Alpha Motor Inn is exceptionally clean with large rooms, comfortable beds and helpful and friendly owners and staff. It is great value and will be definitely staying there again. Location is also excellent.
A Great place, so private but not far to resturants and night life if you wish to go out.
When you are weairy after a long day, a fantastic place. A quiet location and very safe. Off Street parking. Continental Breakfasts avaliable as well. 24 hour surveillance which helps you sleep easy 🙂 Clean comfortable affordable accomadatin. Would suit many people.