Room
Fantail Family
Two Bedroom
Our two-bedroom Fantail family units are great for self-catering guests such as families or school teams. The unit has 1 queen-sized bed in one bedroom with its own Smart TV. In the other bedroom there are 3 single beds. There are a further 2 single beds in the lounge area (sleeps 7). All our beds are made up with fresh, crisp, clean sheets and an electric blanket. In the cupboard there is hanging space, hair dryer and an iron and ironing board. The lounge has another Smart TV, table and chairs and a heater. The bathroom has a shower and separate toilet. Towels and toiletries are supplied.
This unit has a fully equipped kitchen with an oven, stove, toaster, kettle, microwave, refrigerator, crockery and cutlery. Please enjoy a complimentary cup of tea or coffee.
Did you know?
When the mother Fantail leaves the nest to start building a new nest for her next clutch of eggs, she leaves the father to finish raising the young in the old nest. Baby fantails need to be fed every 10 minutes, or about 100 times a day!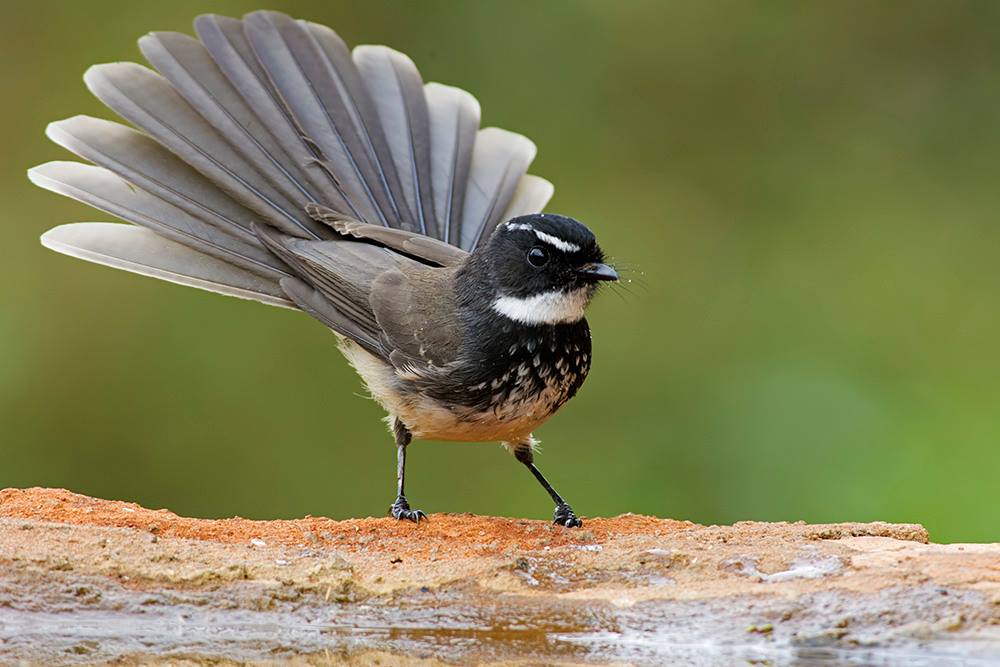 What is included in our
Fantail Family
Two Bedroom
It was an absolute pleasure staying at Farnie and Brenda's motel or shall I rather call it their "pride and joy"…The service, hospitality (and motivation for my exams I wrote the next day), very well equipped and clean rooms made me feel like being at home with my own family. Cant wait to go back!!
Thank you so much for helping make our stay stress free. We really appreciated the early checkin. The ammenities were perfect and we had heaps of space. We also loved that everything we wanted was in comfy walking distance. Thanks again
Farnie & Brenda were so wonderful. We showed up without a booking, after a long days drive and they were so accommodating. Not only is their accomodation afforable but it's clean and comfortable. We also had our 7mnth old and they happily provided a portacot & bedding for her. All the rooms are named after NZ cities and you feel right at home from the moment you arrive. It's conveniently located walking distance to lots of nice restaurants and the plaza. Highly recommend Alpha Motor Inn.